Sport Clips' Future is Bright!
Not only did we ranked as a Top Place to Work by Glassdoor in 2019; we also ranked in Comparably's 2019 Best Company Outlook ranking, released in USA TODAY.
Sport Clips has over 1800 stores in the US and Canada. We have over 10k stylists, coordinators, Coaches, franchisees and Support Team Members, and we are not stopping there. We are looking to grow our Team, our family.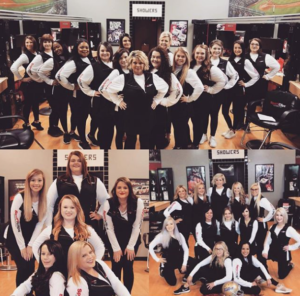 Get a feel for Sport Clips' culture by checking our website and social media platforms:
https://www.facebook.com/SportClipsJobs
https://www.instagram.com/sportclipsstylists/
https://twitter.com/SportClipsTeam
https://www.youtube.com/channel/UC13ptYQz_8FBDHP2gez-8Fw
If you think Sport Clips might be a fit for you, apply online at www.SportClipsJobs.com or Text Sport Clips to 25000.