Sport Clips 2019 Student Look Winners go to Las Vegas!
Each year Sport Clips holds a Student Look Contest, where cosmetology and barber students submit their "look" and can win an all-expenses paid trip to the Sport Clips National Huddle (Conference). This year the National Huddle was in Las Vegas at the Mirage Hotel and Casino. See this year's winners, below: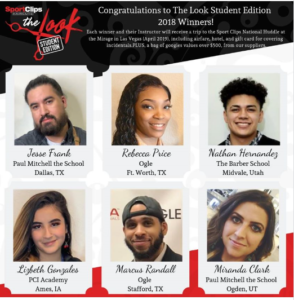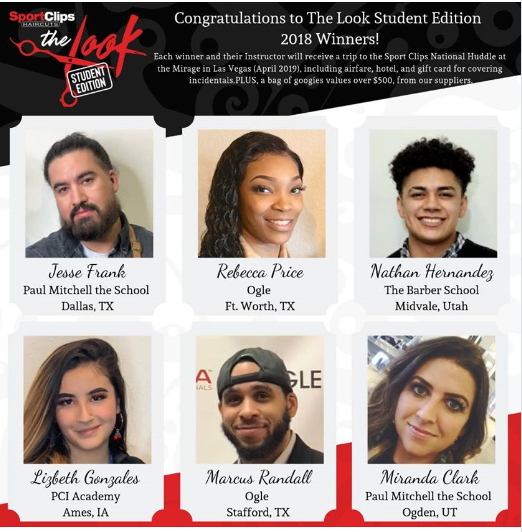 "It feels like I am a celebrity…It is more than what I expected, for sure!"
Nathan Hernandez
"Enter! Even if barbering is not something your interested in, just do it! It (the contest) goes so beyond barbering (men's haircutting). It's about building your resume, networking, and building your confidence! There is so much to this beyond cutting hair."                                                                                                                                                                             Miranda Clark
"Great networking opportunity! It is nice to be around people who invest in their craft."
Jesse Frank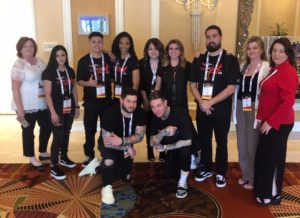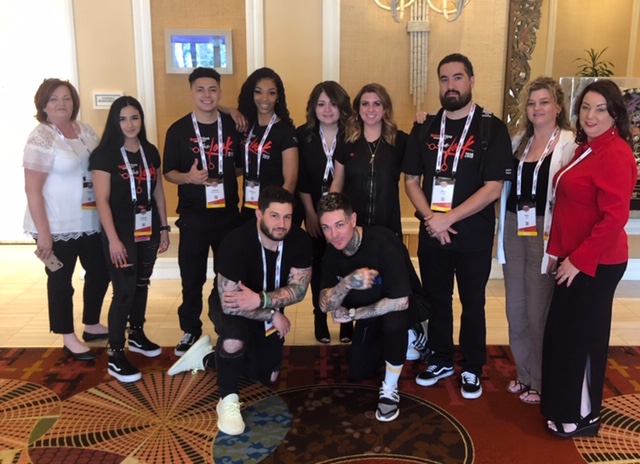 The Student Look winners and their guest (Educator from their school) attended a private training class from Hatori Hanzo's Educators Justin Thomas and Joel Sharp.
Keep a look out for next year's Student Look Contest! We will post instructions in December on SportClipsJobs.com.